Silo mill with
an auger fitting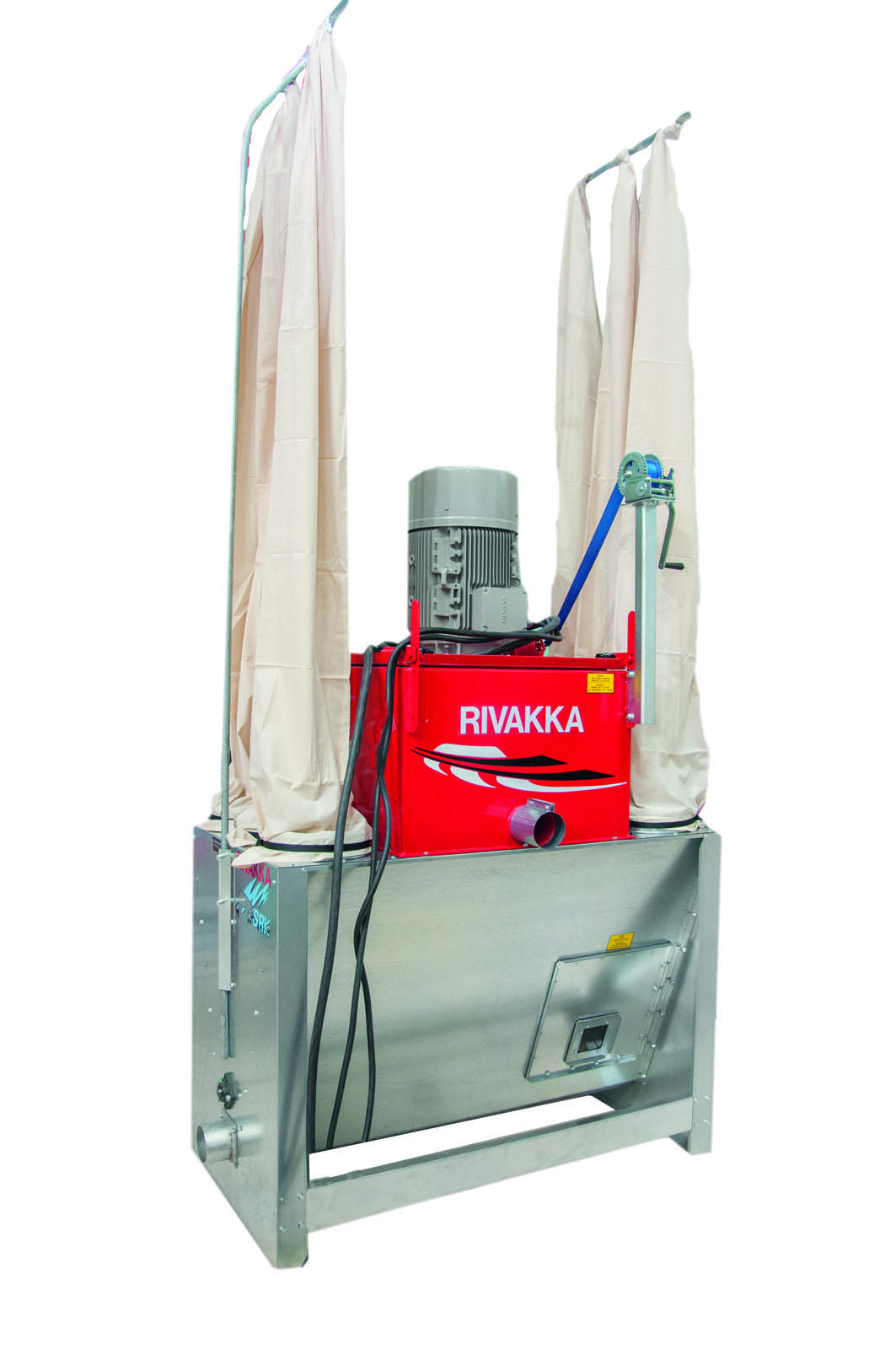 The mill have it's own suction system and a small batch silo beneath the mill. Afer milling ready material can be taken to feeder by spiral. Before suction end there can be Rivakka Dealer if different grains are wanted to be milled as own batch.
The mill can be controlled by feeding system so feed is always fresh and not segregated.
The mill is suitable to use with Liquid Feeding system, TMR mixer and bunker silo. Sieve size as needed for the best end result.
Technical Data
| | | | |
| --- | --- | --- | --- |
| | Motor:  SRK 11 kW | Motor: SRK 15 kW | Motor: SRK 22 kW |
| Length: | 178 cm | 178 cm | 178 cm |
| Width: | 92 cm | 92 cm | 92 cm |
| Hight: | 220 cm | 220 cm | 265 cm |
| Hight with dust bags: | 370 cm | 370 cm | 370 cm |
| Capacity on hour: | 600 – 2000 | 700 – 2200 | 800 – 2800 |